Thanks for the link to others wanting to print habitats on mars or other places but what they do not go into is the prep side of the equation needed to make the materials to be use for the machinery to utilize it to build with from the insitu resources.
Very cone like indeed...
This is from AI SpaceFactory achieved second place in the latest phase of a NASA-led competition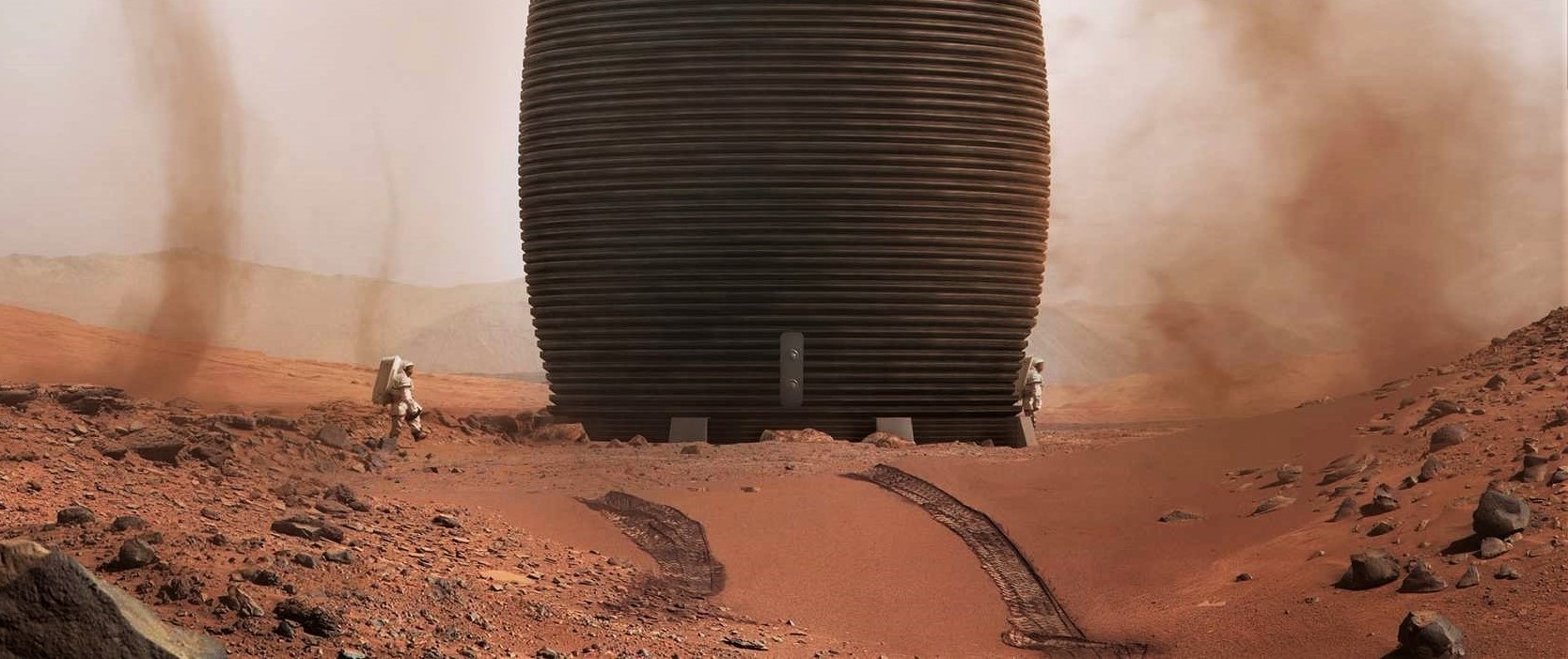 If I do find the other simular posts I will copy them here so that we will have a list of whom are attempting the technology, the equipment and the materials information of what is targeted for insitu materials.
3D-printed Mars habitat a biorenewable plastic (PLA) reinforced with locally-sourced basalt fiber – also accounts for many of Mars' shortcomings, as plastics happen to be some of the best materials for radiation shielding per unit of mass. Featuring a duo of PLA shells placing a meter or more of plastic between living areas, MARSHA would permit relatively acceptable radiation levels while avoiding the downsides of locating habitats underground or burying them under several meters of Martian regolith.

NASA's Centennial Challenges: 3-D Printed Habitat Challenge
https://www.nasa.gov/directorates/space … index.html
3D-Printed Habitat Challenge. NASA and its partners are holding a $3.15 million competition to build a 3D printed habitat for deep space exploration, including the agency's journey to Mars. The multi-phase challenge is designed to advance the construction technology needed to create sustainable housing solutions for Earth and beyond.
https://www.nasa.gov/directorates/space … mpetition/
After two stages where NASA awarded a total of over $1 million to competitors, the final prize was awarded to the top 5 projects.
Something that I would suggest is dropping a unit in one of the analog areas and run the insitu use processes from scratch to see just how hard it is to prepare the raw materials to make it ready for use for the equipment. Measure and test all aspects of it so that we can have better control to what we might find from the earth use.
https://www.3dprintingmedia.network/top … mpetition/
Team Zopherus of Rogers, Arkansas – $20,957.95
AI. SpaceFactory of New York – $20,957.24
Kahn-Yates of Jackson, Mississippi – $20,622.74
SEArch+/Apis Cor of New York – $19,580.97
Northwestern University of Evanston, Illinois – $17,881.10
These are beautiful for sure
A very firmiliar designed floor layout