In the course of my visual research, I have been fortunate to have consulted with some very eminent people in the Space-Science world. When I have shown them the raw material they have always come up with an answer for what is showing in the images.
There is no problem with this, but when I show them the images I have processed from he raw images they look at me in total amazement and ask why I question the official line of thinking. Isn't this what science is all about? The ability to make new discoveries of something that has never been thought of or seen before.
The image below was presented to some university scientists that I have consulted with to find out what their views and opinions were. One of the image is shown below. Most of the scientists gave similar replies about this particular image, that the large shapes are boulders and ridges seen on the surface took place when the formation of the land was taking place.
Have a look at the image and form an opinion as to what you can see on the surface.
The location of the image is in the Phoenicis Lacus region and is listed as Flow south of Arsia Mons. Image centre - 21.55 S / 117.23 W. The scale pixel width is 2.96m. The angle of incidence is 23.03 degrees with a phase angle of 29.80 degrees.
The image is a sample taken from the full image strip which can be referenced and downloaded fron the following address.
http://www.msss.com/moc_gallery/s05_s01 … 01512.html
Flow south of Arsia Mons.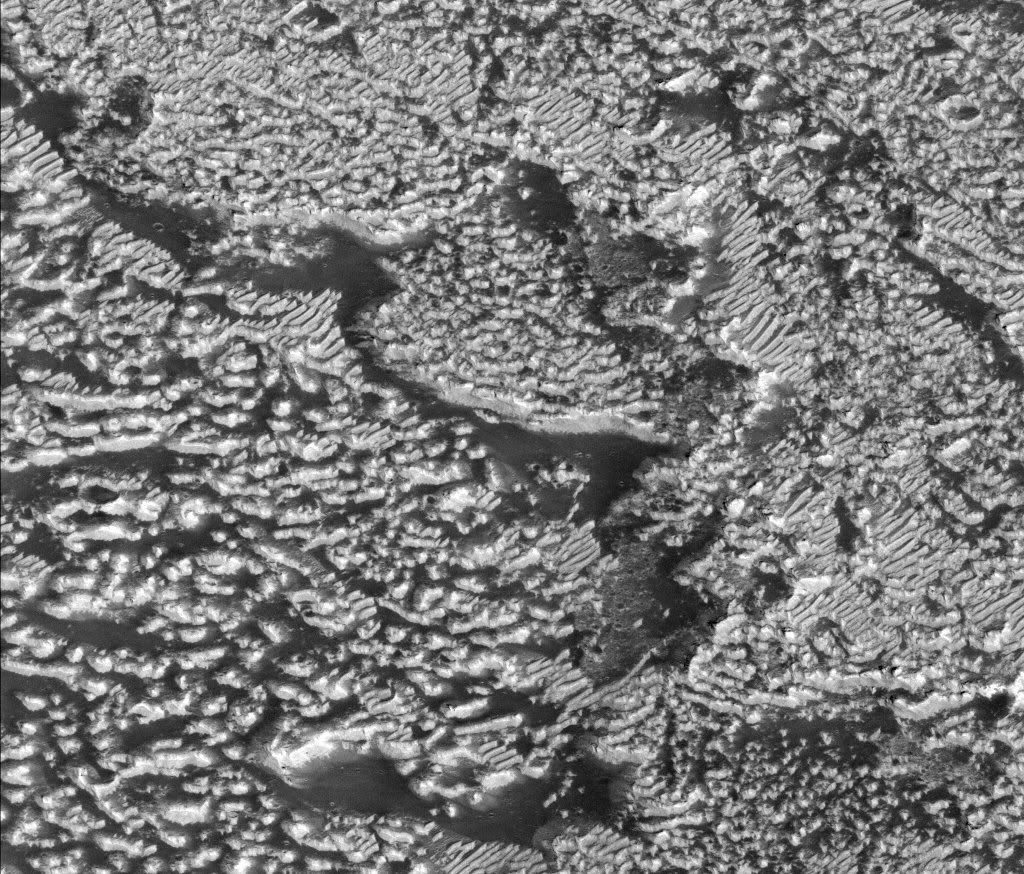 Image credit: NASA/JPL/MSSS
I feel you will be as amazed as I was when I processed the image further and discovered what is really showing on the surface.
More to follow.
Zydar