I created a texture of the ancient surface of Mars in the Noachian era. Here's first image, you never saw it?
Its are the planet Mars there is dated -4.100 billion years. The surface, even the northern hemisphere, is entirely very craters. In this image bellow, the crater is grayish the young giant crater Utopia (future Utopia Planitia), which was created by the large meteorite or well the planetesimals.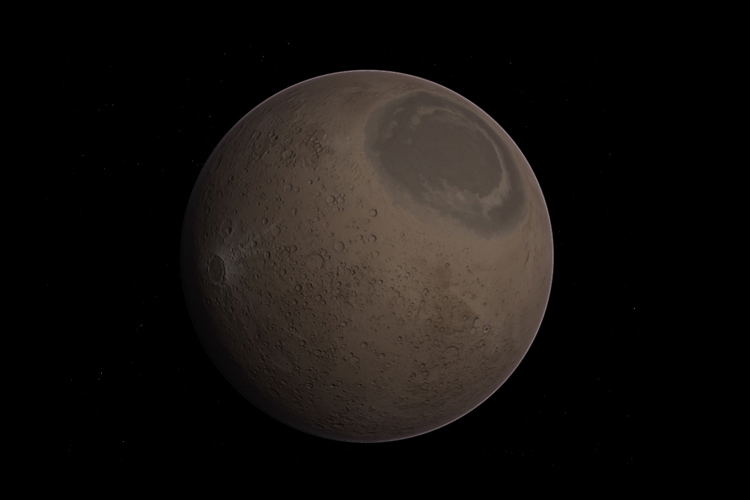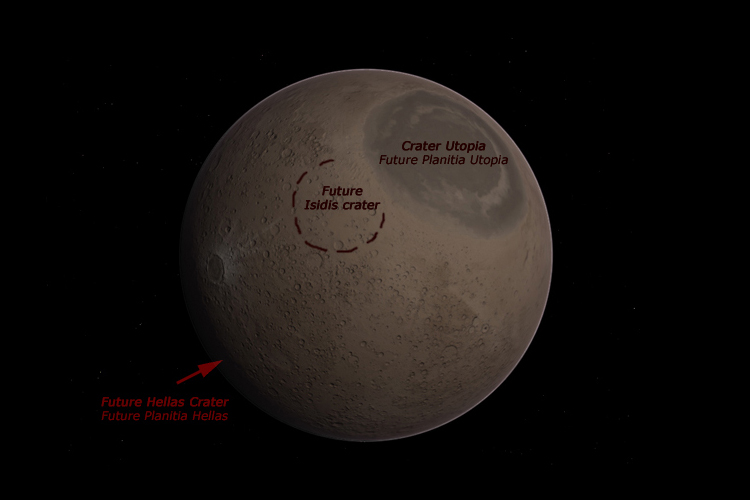 In that time, the planet is not actual red and there is probably similar to Earth just at the end of planetary formation. The ocean liquid training has not yet published, it will have in a hundred or a few tens of millions of years due to the atmosphere more dense future. The volcanoes and volcanic domes are not present either, as well as craters Hellas, Isidis and Argyre, nor polar ice caps. The planet Mars is flat all.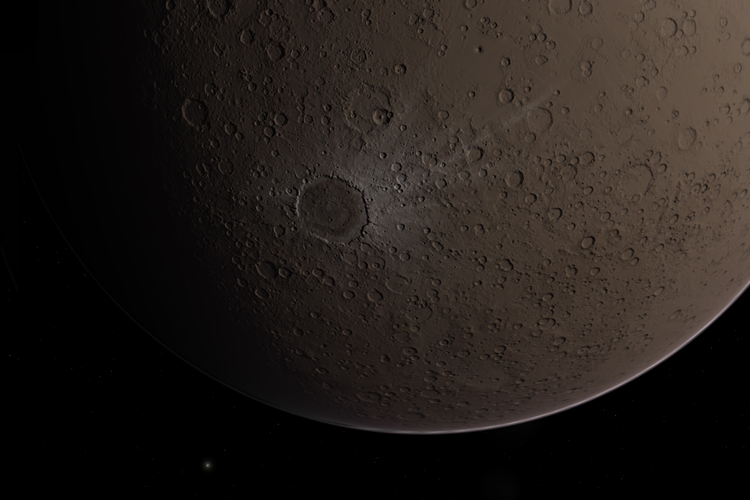 The crater Huygens by exemple. At the bottom of this crater, there was not Hellas Planitia which would have hit -3.9 billion years.
The next, I will add the some lava and the clouds in this texture soon.
A+